Salut friends! How are you doing? You might be wondering why I'm so overdramatic with titles now, but there's one simple explanation: the website is truly cool. Also, being overdramatic is kind of my thing, and if this is my scarlet letter, I might as well make it my little paper trademark and ignore the existence of millions other drama queens. Duh, at least, this kingdom's mine. Until the power goes off. I hope they won't cut me off. Anyway, let's get back to the subject: language learning!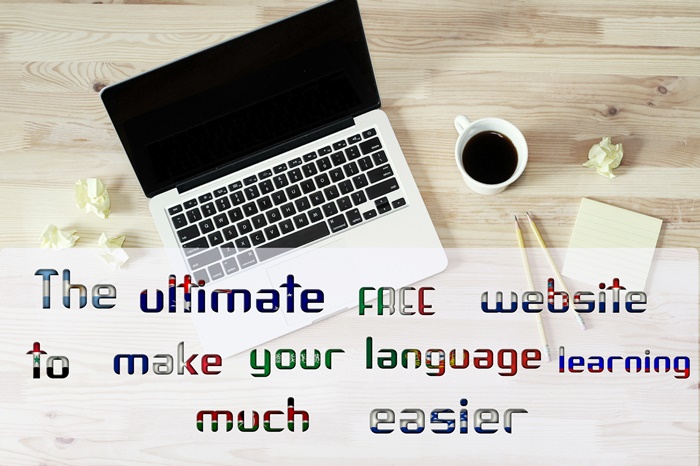 No matter what kind of language you are learning you might know the struggle of not knowing if you wrote your text just right. If you are still in school, then maybe your teachers will check it. If you have your own tutor or study buddy more advanced than you are, well, you're a lucky fellow. What happens if you don't? You have to make it work, too, and you can. For free and from your cozy room. That's completely true.  Let me introduce you to… Lang-8! Here are 5 things to know:
It teaches to write like a pro in your target language! That's the entire idea behind Lang-8. You write your text, and  native speaker checks it for you, often offering useful insight into errors you made and how to avoid them. In return, you check works of people learning your native language. Win-win since two sides are happy, kindness multiplies, and money's safe in your wallet. Plus, your writing gradually improves.
 It is completely free! Of course, there's a premium version, as in almost every other website/app out there, but the basic one can be more than enough for effective language learning. If you want to learn more than two languages at the same time then you need to buy the premium version. As two foreign languages are already quite much, I guess the basic version should be a good option for many of us.  I've been using it for quite some time, and I believe it can fulfill the most important learning desires well enough. Here's to that extra cash to spend on coffee and books… or something else out of this world!

It creates a sense of community! 

By correcting mistakes of other people, and being corrected yourself, you support others in their journey and you are supported, too. It makes the whole experience a lot more meaningful because it bonds people. In result, it can make the learning process more exciting and inspiring.  Plus, you can meet some pretty awesome people. Never enough of those, right?

It gives you lots of options! Unlike like many other websites, Lang-8's learning offer is truly the definition of variety.  You can learn one of 90 languages available on the website. Pretty impressive, isn't it? Finally, those of us, who are learning  unpopular languages have a chance to take advantage of everything internet can give in 100%.  
If you take, you give. 

Maybe it seems like a little thing but I believe that the fact that you have to help somebody else to be helped is a brilliant idea. Too often we take everything for granted and want it all… not giving anything to the world itself. A small attitude lesson along with language learning will never go out of style!
That would be everything I want to tell you today. Thanks for reading, and remember that…
Forever and always! May Force be with you!
Yours truly,
Jessie