Hello, guys! It's been awhile since we last met, but we never go out of style for too long, so I hope you don't mind. As you might have noticed, the layout changed.  I think it represents the idea behind the blog, and myself quite well: ordinary meets extraordinary everyday, magic blends with reality all the time. I didn't take a photo myself, it is licensed under the Creative Commons Zero (CC0) license. It basically means that it's free for personal and even for commercial use. My  dear mysterious author of the photo – whoever you are I hope you know that you're creating magic! Anyway, today I would like to discuss a book phenomenon you might have heard about: "The girl on the train" by Paula Hawkings.  It was published in January 2015 and it has been selling like crazy since then. I've been seeing it on every possible "TO-READ!" and "bestseller" shelf in every possible store for quite a long time, and I finally gave in. What did I find travelling through 325 pages of ink? Follow me, and you will see…
First things first: let's find out who Paula Hawkins is. The answer is a British journalist, who published her first novel last year. She was born in 1972 and lives in London. That's quite an important fact since London and its suburbs are the places where the action of the book takes place.
Now the most important question…
What is the book about?
The story starts with Rachel. She takes the same train every day. Twice a day. The everyday train stops at the same spot for a minute or two, and she has a perfect view of a certain house. She observes people living in the house and names them Jess and Jason. In her eyes, they're a perfect couple, and she's sure she knows everything about them. Until one day she sees something shocking and boom… everything changes. She knows something nobody else knows, so she wants to help. The problem is that she's just an observer, the girl on the train, someone out of the picture. When she becomes a part of the story she discovers that she knows more than she thought she did, and people are not what we think of them.
Diving into Rachel's world…
You might ask: what are characters like, what's Rachel like? I don't want to spill too much, but since the book is a psychological thriller we learn a lot about our characters and their inner selves. They are relatable, human, even though some of them are definitely on the dark side of human nature, if not completely, then at least with one foot in it. The main character, Rachel, is difficult to judge. Sometimes she does things which make me question her sanity, but at the same time, it's easy to empathise with her. Her life seems to be a series of disappointments, and she's not doing that well when we meet her. Actually, she can't stand on her own feet after hitting a bottom. In a way, she's a living proof why it's a bad decision to give up on yourself. It's easy to lose control, and Rachel knows it very well. All other characters are also well captured, and perhaps create great psychological portraits: we have somebody who loves lying, a cheater afraid of being cheated on, and a fearless coward, haunted by the past. The complexity of human nature is something that seems to be present throughout the entire book.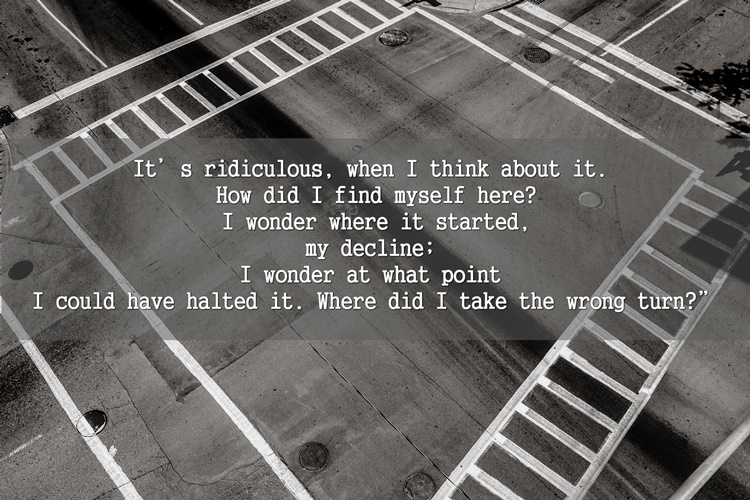 The final vote
Now it's high time I cast my vote. Is this book hot, or maybe not? Well, I believe it's a gripping novel with an interesting plot, but what I loved the most about the book is its psychological aspect. We tend to idealize people for what we see, forgetting the ugly side of everything, which stays out of the spotlight. People are much more than our perception of them, and it may be dangerous to forget about it. Reading the book I mentally teleported into London's busy streets thanks to detailed place descriptions, and aside from being inside character's minds, I could also be exploring their little world almost just as much, what made a great combination. My only complaint is that the first half of the book seems a bit slow-paced while the second half is just too fast-paced and leaves many questions unanswered. Overall, out of 5 stars, I would give this book 4.5 since it captured my imagination. I would definitely recommend you to read it – it's not likely to be a waste of your time.
Both quotes are book quotes, and I thought it captured the book spirit quite well without giving away much. Anyway, that would be all for today. Upcoming posts are going to be probably all about interesting websites and apps, so stay tuned to discover the light side of tech with me! Ending with a Hozier song would be a nice thing to do, so here is his latest single:
Thanks for reading! May force be with you… whoever you are and whatever you do!
Yours truly,
Jessie