Hello, guys! How are you doing? Are you liking October so far? I'm enjoying it quite a lot, and as it's Friday I can finally focus on my blog, so yay! What can you expect from this post? Well, no surprise: I'm going to talk about productivity. I haven't been extremely productive this week, but I have been looking for ways to fix it, and I would love to share with you what I've found! It could come handy, when you feel overwhelmed with all the work you have to do, and you are basically like this:
It happens to me a lot, but productivity problems can be solved sooner than most of the world's problems, so don't get discouraged! Here's my list of top 4 ultra awesome productivity apps, which have my back when my strong will fails!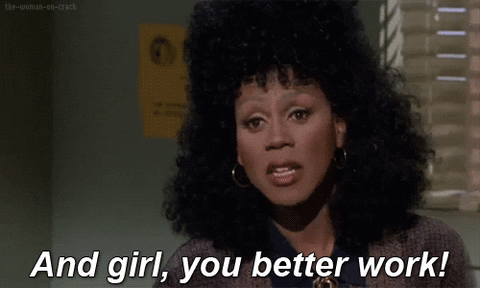 Google Calendar
Photo source/copyrights: startupblogr.com
I know what you may be thinking: why is she even listing something so obvious and basic? My why: it does work. It's connected to your google account, so it can synchronise on all of your devices. Besides, writing something down in your calendar makes you less likely to forget about it. I use it, and I would totally recommend it. There are probably many more fancy calendar apps, but Google Calendar is fine enough – at least I think so! Plan ahead, and you will get ahead, too!
           2.  Clear focus
Source/copyrights: news.softpedia-static.com
I love this one. You name your task, and you have 25 minutes interval to work on it, without doing anything else. This way you know how much time you put into what you are doing, and you don't procrastinate that much. After 25, there's a 5-minute break. You can, however, change the length of both the work time and break time, just as you wish. Big "YES!" from me!
        3. 7 Weeks
Source: http://www.startupempire.co.uk
As Aristotle said: "We are what we repeatedly do. Excellence, then, is not an act, but a habit." Creating good habits means building a successful life. 7 weeks is all about helping you to become who you want to be. You choose what you want to do, and each day it can be marked as missed or completed. This way you can see your progress, and reevaluate your behaviour paths. Changes… here we come!
    4. Any. do
Source: macworld.com/
Any.do is an app, which uses lists. You can make your to-do, to-watch, to-read, to-visit list, and have everything planned and written down in one place. That's totally awesome, and I love how any.do helps me to stay organised!
You can download all these apps for free,  how cool is that ?!
That's all for today when it comes to productivity. One more thing: our environment. Not always can you choose who you come across regularly (work, university and so on), but you can choose how you react to whatever people throw at you. Life's not a Mario game, but you still have  a say, don't you?
… because Sheldon's awesome. 😉
Let's rule our game! We can't control everyone, but we can control ourselves, and that makes all the difference. 
Now… Thanks for sticking with me – you're truly wonderful!
The last, but not  least: song of the week! Lately, I've been enjoying this Demi Lovato's song very much, I hope you will like it too. Have an amazing week, guys!
Have a lovely day,
Jessie